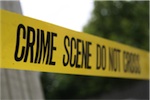 Use your website to promote and encourage safety...

Did you know that within your existing website, you can create an unlimited number of pages promoting safety?


What kinds of pages can I create to make my neighborhood safer? Try:
Warning neighbors about potential door-to-door scams

Alerting neighbors to local criminal activity

Organizing/advertising a neighborhood cleanup (criminals are attracted to neighborhoods that appear dirty or unkempt.)

Adding pictures/bios of the police officers who patrol your community.

Organizing an alley numbering or curb numbering project (to help speed response from police, fire and paramedics)

Creating a page of useful govt. and police contact information

Sharing information about recent criminal activity

Facilitating a neighborhood party, walk, or anything else where neighbors get to know one another.

Examples of how real organizations have made their neighborhood safer:

Madison Park
Camelot Neighborhood Association
Valley Park Civic Association
Marlborough Mesa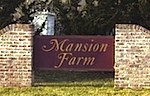 Each month we feature a great community in the Neighborhood Link Network...

Mansion Farm
in Bear, Delaware contains three Phases totaling 413 homes of different types and styles including single homes, townhomes and twins. Mansion Farm boasts large common areas which include ponds and playgrounds. The community is located adjacent to Lums Pond State Park.

Mansion Farm has been using Neighborhood Link since 2006 and has done a great job utilizing all of the tools that Neighborhood Link provides.
Learn more and visit:
Mansion Farm
Want to nominate your community to be the Featured Community? Send us a short email telling us why and a link to your site.
Email Us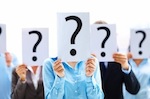 Four tips to help you select the right HOA management company...

Your homeowner association's management firm acts as your community's fiduciary, which means it must do what is in the best interest of your HOA. That could involve preparing financial statements, hiring contractors, dealing with homeowner complaints, negotiating contracts and numerous other tasks to ensure your HOA is properly maintained in all respects.

It's a big task, so you want to be sure you've selected the right firm for the job. Here are four tips to help you find the right HOA management firm for your community.


Read More About:
How To Select The Right HOA Management Firm...