Each month we feature a great community in the Neighborhood Link Network...

Shepherd Trace Subdivision
was developed in 1978 and is a serene subdivision, located in the "Energy Corridor" of West Houston.

Adjacent to the subdivision is Terry Hershey Park along the Buffalo Bayou, featuring biking and nature trails. Bear Creek and George Bush Parks are nearby.

Shepherd Trae joined Neighborhood Link in August 2012 and has done an excellent job utilizing all of the tools that Neighborhood Link provides.
Learn more and visit:
Shepherd Trace Subdivision
Want to nominate your community to be the Featured Community? Send us a short email telling us why and a link to your site.
Email Us
Oct/19/2012 03:19 PM Filed in:
Tips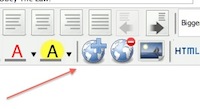 It's easy to create clickable links in your web pages…

Our flexible editor allows you to easily create new web pages on the fly with photos, graphics, and hyperlinks to other web pages – Don't worry, there is no need to know HTML.


To easily create a link:
While editing, select the text you wish to use for your hyperlink (by selecting it with the mouse e.g.: Click here to link to my page...)

Click on the Insert/Edit Link button(looks like a globe with a plus sign)

Fill out the little form that appears

Link URL:

Type in the address of the web page you wish to link to, e.g. http://www.google.com

Target:

(This specifies where your linked web page should be opened.)

If you wish the linked web page to replace the one the user is currently on, select Open in this window

If you wish the linked web page to be opened in a new window, so the current page is still available, select Open in new window

Title:

A description of the link, e.g. Google

Ignore the Class pull-down and click the Insert button
As a general rule, pages that are on your web site should use the Open in this window. Pages that are on an external web site should use the Open in new window.
Hint:
If you insert a picture into your page, you can select it the same way you select text, and make a hyperlink out of a picture too!


Login now and get started!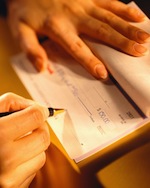 Learn the consequences of not paying your HOA dues...


Your homeowners association has bills to pay: heat, electricity, landscaping, maintenance, repairs, employees and possibly more depending on your community's unique features. As a homeowner, you pay a portion of those fees—your HOA dues—each month.

When you fall behind on your payments, it becomes harder for the HOA to maintain the community, and other homeowners usually end up paying more to cover your missed payments. To help recover these funds, HOAs can take a number of different avenues, depending on the association's governing documents and state and federal laws.


Read More About:
What Happens If You Don't Pay Your HOA Dues...