May/26/2012 02:46 PM Filed in:
Tips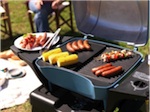 It's summertime, summertime, sum-sum-summertime…

Summer is an especially good time to bring a community together. Your community website can help your neighbors enjoy a safe relaxing summer!


What can I do?
Start a babysitting bulletin board. (

Premium Only

)

Post a page of pool regulations and times of operation.

Create password protected page to advertise playgroups. (

Premium Only

)

Post neighborhood rules about fireworks, skateboarding, etc.

Organize/advertise a neighborhood cleanup or garage sale.

Post info on checking BBQ grill hoses for cracking, brittleness, and leaks.

Add pictures of events, parties, and picnics that occur in the neighborhood.

Post information on reserving local park pavilions, clubhouses, etc.

Sell advertising to local landscapers, pool cleaners, etc. (

Premium Only

)

Promote a neighborhood party, walk, or anything else where neighbors get to know one another!
Examples of real organizations making summer fun:
Country Club Historic Neighborhood
Madison Park
Camelot Neighborhood Association
Valley Park Civic Association

Each month we feature a great community in the Neighborhood Link Network...

The Knoll Condominium Association
has long been considered a "best kept secret".

Originally developed as high end luxury apartments in the early seventies, The Knoll offers a quiet gated wooded community that is only minutes from the Indianapolis Museum of Art and downtown.

The Knoll joined Neighborhood Link in June of 2011 and has done an especiallly nice job with the "Announcement Section" on the left side of their web pages.


Learn more and visit:
The Knoll Condominium Association
Want to nominate your community to be the Featured Community? Send us a short email telling us why and a link to your site.
Email Us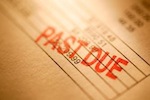 Know your rights when it comes to old debt...

By law, debt collectors cannot sue you to repay what is called "a time-barred debt". If you have old debt, there's good news and there's bad news. Bad news first: you still owe the money.

Now for the good news: you may be safe from a lawsuit to repay the debt. After a period of time, called the statute of limitations, your debt is considered time-barred, and under the Fair Debt Collection Practices Act (FDCPA), you cannot be subjected to any legal action to repay that debt.

Know your rights under the FDCPA by following
these guidelines:

Read More About:
Get Rid Of Old Debt: Know Your Rights!