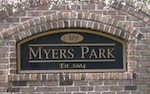 Each month we feature a great community in the Neighborhood Link Network...

Meyers Park Property Owners Associaiton
is a gated community offering luxurious four-sided brick townhomes in Johns Creek, Georgia. Their community amenities include a clubhouse, free-form pool, nature trails and sidewalks throughout. Landscaping is professionally maintained and they claim an active social life!

Meyers Park joined Neighborhood Link in October 2012 and they have done an excellent job utilizing all of the tools that Neighborhood Link provides.


Learn more and visit:
Meyers Park Property Owners Association
Want to nominate your community to be the Featured Community? Send us a short email telling us why and a link to your site.
Email Us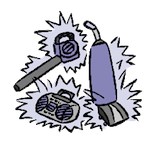 Each month we feature one article from our resource guide…

Noise complaints can be a headache for everyone involved. For you and the board of your HOA, it's important to understand your responsibilities and how you can help avoid noise issues in the future.

Know your responsibilities as an HOA when it comes to noise complaints between neighbors.


Read More About:
How to deal with noise complaints in your HOA...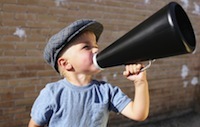 Getting the word out about your website is critical…

Marketing your new website takes time, but keep at it! A rule of thumb in advertising is that people need to see an ad 20 times before they buy the product or respond to the advertising.


Try these inexpensive ideas to effectively promote your website:

Tell all of your friends. Word-of-Mouth is often the best marketing.

Suggest people promote their garage sales on the website. (

Premium Only

)

Include your web address on ALL your printed material - newsletter, stationary, business cards, etc.

Hang flyers in common areas - laundry rooms, clubhouses, pools, parks, etc.

Encourage local groups like book clubs, cub scouts, and play groups to use the website - or to get a website of their own and then link to each other.

Send out regular email to all of the website members. (

Premium Only

)

Include a neighborhood hot topic in your marketing materials to make your message stick! For example: "How are we going to pay for the new fence? Join us online to discuss the options."

Examples of how real organizations have thrived after promoting their website:
Marlborough Mesa
Madison park
Camelot Neighborhood Association
Rolling Oaks
Piggsville
Login now and get started!