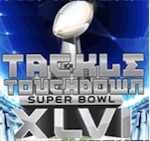 Promotion is the key to any successful gathering


With the power to share comes the ability to spread the word, increase awareness, and accomplish your goals.




Use your website to promote any noncommercial event:

Meetings

Parties

Rallies

PTA fundraisers

Reunions

School Events

Many of the Neighborhood Link features can be used to promote your events. Try:
Posting the event in the online calendar

Using the announcement box on the homepage

Uploading a PDF Flyer

Creating a professional webpage with our simple editor

Starting a new interactive website with its own discussions, calendar, etc.

Use Email Blast to notify everyone (

Premium Feature-Learn More...

)

Examples of real promotional efforts:
Broadway Station
Ballard Football Boosters
NAP-Neighborhood Alliance Pawtucket
San Gabriel Valley Football Officials Association

Each month we feature a great community in the Neighborhood Link Network...

Eagle's View HOA
is a luxury Town Home Community located in the heart of historic Smyrna, Delaware. The Eagle's View HOA mission is to create a sense of community and protect and enhance community property values.

Eagles View has been using Neighborhood Link since January 2010 and has done a great job utilizing all of the tools that Neighborhood Link provides.


Learn more and visit:
Eagles View HOA
Want to nominate your community to be the Featured Community? Send us a short email telling us why and a link to your site.
Email Us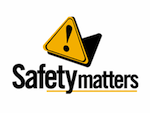 How To Keep Your HOA or Neighborhood Safe……

You know the saying: the best defense is a good offense. The same applies to the safety and security of your community. Gates, alarms, guards—these are all great measures for deterring would-be thieves.

But there are other ways to keep such unwanted individuals from even making that first attempt.

Take these simple steps to help keep your community safe and secure...


Read More About:
Keeping Your Community Safe