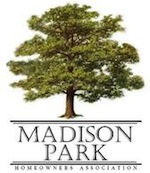 Each month we feature a great community in the Neighborhood Link Network...

The
Madison Park Homeowners Association
in Charlotte, NC has been using Neighborhood Link for over 7 years.

In the welcome message on their website they state: "Madison Park Homeowner's Association is all about neighbors helping neighbors. The association exists to ensure that the quality of life and the appearance of our community is maintained to high standards."

Marty Doss—the president of the HOA and in charge of their website—has done a great job using all of the tools that Neighborhood Link provides. Learn more and visit
Madison Park HOA
.


Want to nominate your community to be the Featured Community? Send us a short email telling us why and a link to your site.
Email Us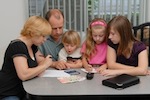 Each month we feature one article from our Resource Guide...

Some say having a child is priceless. Others say it costs up to $250,000 (to raise them from birth through age 17). In any event, having children is definitely a game-changer when it comes to managing your family's finances.

What worked when it was just the two of you will have to be scrutinized or even scratched. Planning and managing your family's finances now that junior has arrived will take some time—but is more important than ever.

Here are seven steps all young families should take to secure their finances..

Read More About:
7 Steps To Managing Your Money If You Have Kids...
Mar/07/2011 03:18 PM Filed in:
Tips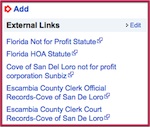 Adding useful links to your website is incredibly easy!

You can add selected links to other websites and thus make your website a place where neighbors know they can find useful community information.

When you come across a useful website, copy the website address out of your browser window e.g. http://www.denvergov.org.


Click on the 'Pages & Links' section of your website

Choose the 'Add' link right above the 'External Links' section

Choose 'Create a Link'

Type the title that will appear on your website e.g. 'Pay Your Parking Ticket Online'

Paste the website address in the Link URL field

Hints:
Choose your links wisely. Too many links can be overwhelming and as unhelpful as not having any external links. Don't add links that promote specific businesses or political candidates. Don't select the 'Citywide' checkbox unless it's truly a link useful to every person in your city.


Examples of how real organizations have used this feature:
Country Club Historic in Denver CO
Rolling Hills Villas in Palos Verdes CA
The Villas of Spring Creek in San Antonio TX