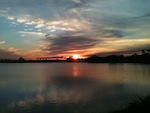 Each month we feature a great community in the Neighborhood Link Network...

The Residents of Lake Osborne Heights (ROLOH) community consists of attractive homes in a quiet, low-traffic single family homes area along the shores of Lake Osborne, in
Lake Worth, FL
.

ROLOH "exists to maintain and improve the quality of life in their neighborhood through dissemination of information, providing meetings as forums for discussion, and representing the members' viewpoints to the City".

ROLOH has done a great job with their website by incorporating lots of pictures and even embedding a video into their home page! Learn more and visit
Residents of Lake Osborne Heights
.


Want to nominate your community to be the Featured Community? Send us a short email telling us why and a link to your site.
Email Us