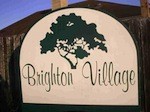 Each month we feature a great community in the Neighborhood Link Network...

Brighton Village Neighborhood Association
was developed over 29 years ago and continues to be one of the premier neighborhoods in Corpus Christi, Texas.

Brighton Village joined Neighborhood Link in December 2006 and recently converted their site to premium. They have done an excellent job utilizing all of the tools that Neighborhood Link provides.


Learn more and visit:
Brighton Village Neighborhood Association
Want to nominate your community to be the Featured Community? Send us a short email telling us why and a link to your site.
Email Us
Each month we feature one article from our resource guide…

I
f you're on the receiving end of debt collection calls and letters, you may feel alone and unprotected. But the Fair Debt Collection Practices Act (FDCPA), enforced by the Federal Trade Commission (FTC), provides you with certain rights from debt collectors, including lawyers and in-house and third-party collection agencies.

Here's a brief look at what is, and isn't, allowed under the FDCPA...


Read More About:
Debt Collection: Understand Your Rights!
Feb/08/2013 02:29 PM Filed in:
Tips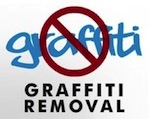 Here are some simple tips to help you stop graffiti…

Graffiti affects property values, quality of life, and damages a communities' reputation for livability.

When graffiti is allowed to remain, it invites more graffiti.


The following ideas can remove Graffiti quickly and eventually prevent it altogether:
Report all graffiti incidents to local law enforcement and make a police report.

Use the website to solicit graffiti removal volunteers - Perhaps call it a "Graffiti Response Team". Studies show that if graffiti is removed within 24 hours the chance of reoccurrence is very low.

Setup an email blast to all Graffiti removal volunteers whenever Graffiti is reported. (

Premium Only

)

Prominently display your cities' anti-graffiti hotline phone number on the website.

Research and post your city's compensation policy -- Many cities will help pay for part/all of the cost of removing Graffiti. Some will supply the cleaning products themselves.

Create a page explaining the different cleaning products that can be used on your properties. Some solvents may permanently stain if not used correctly. Historic buildings may need special care.

Write a Graffiti article for your online newsletter.

Warn your neighbors that if they see graffiti vandalism in progress, call 9-1-1! Warn everyone not to take the law into their own hands.

Real Neighborhoods Using their websites to fight Graffiti:
Heritage Neighborhood Association
Montavilla Neighborhood Association
Cactus Park Community Alliance
Login now and get started!