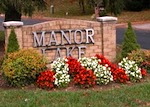 Each month we feature a great community in the Neighborhood Link Network...

The
Manor Lake Civic Association
in Montgomery County, MD has been using Neighborhood Link since May of 2001.

Manor Lake's mission stated on their home page is "To promote community improvements, protect the social and economic welfare of our community, and to conduct such other activities as may be deemed beneficial to the community as a whole".

Manor Lake has done a great job using all of the tools that Neighborhood Link provides.
Learn more and visit:
Manor Lake Civic Association
.


Want to nominate your community to be the Featured Community? Send us a short email telling us why and a link to your site.
Email Us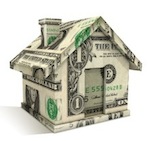 Each month we feature one article from our Resource Guide...

If your home value is dropping but your property taxes are not, you can appeal the assessed value of your home which may help lower your taxes.

Property values are down, so why doesn't your property tax assessment reflect that? It's estimated that between 30 and 60 percent of all taxable property in the country is over-assessed.

If you think your property tax assessment is off by 10 percent or more, you should consider challenging it. It will take some time, but is something you can do on your own.This resource guide article will show you how to go about it.


Read More About:
How To Challenge Your Property Assessment
May/07/2011 01:56 PM Filed in:
Tips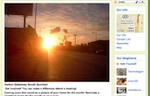 Improve the look of your homepage with these simple tips...
The "Welcome Box" on your homepage can be the most important part of your website. It's often said that the first section of a homepage is like a storefront window – if it's appealing and intriguing, visitors are more likely to peek inside.


Try these things to spiff up your homepage:
Add a photo of a neighborhood event to the welcome box.

Create a useful message in the "Extra Extra" field above the welcome box.

If you live in an HOA, have the President write a welcome message.

Write about your communities' history and goals and invite participation.

Add a photo, poem, or story created by a member of your community.
Examples of how real organizations have spiffed up their homepage
Harbor Gateway South Neighborhood_Council
Valley Park Civic Association (Piggsville)
Castlerock HOA
Kensington Owners Association
Paradise Hills HOA