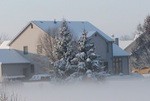 Each month we feature a great community in the Neighborhood Link Network...

Eagle Lake HOA
is a development of 149 single family homes created in 1990 in Ft. Wayne, Indiana. Eagle Lake has about 3 ½ miles of paved road and quiet cul-de-sacs.

Eagle Lake joined Neighborhood Link in September 2008 and they have done an excellent job utilizing all of the tools that Neighborhood Link provides.


Learn more and visit:
Eagle Lake HOA
Want to nominate your community to be the Featured Community? Send us a short email telling us why and a link to your site.
Email Us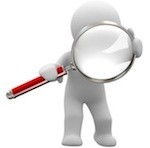 Each month we feature one article from our resource guide…

Whether you're hiring an accountant for your business or a nanny for your child, you may at some point want to run a background check.

The good news is that you can find a great deal of information online—much of it for free. Here's how...


Read More About:
How to run a background check
Mar/08/2013 02:17 PM Filed in:
Tips
Removing a tree is permanent. Do it right!

Occasionally a neighborhood or HOA must remove trees for safety, maintenance, or insurance reasons. Tree removal is often a controversial issue and opinions tend to be passionate on all sides.


Using your website and following these tips can help:
Be completely transparent in the decision making process.

Post a complete summary of every meeting on the website.

Hire certified arborists to give impartial opinions.

Use the website to actively encourage input and suggestions.

Post your CC&Rs on the website so all residents have easy access.

Send an email blast giving the location/reasons for each tree removal (

premium only

)

Start an online discussion where all voices can be heard.

Obtain any/all required permits from the city.

Give ample warning on the website if any road/trail closures.

Plan future tree planting to avoid the need for removal.

Real Neighborhood Examples:
Perkerson Civic Association
Sunset Park Homeowners Association
Woodlawn Park
Login now and get started!