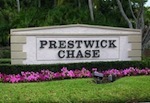 Each month we feature a great community in the Neighborhood Link Network...

Prestwick Chase HOA
in Palm Beach Gardens, FL is located in the gated community of PGA national. It is comprised of 226 single family units with 82 townhomes and 144 patio homes.

Prestwick Chase joined Neighborhood Link in July 2010 and they have done an excellent job utilizing all of the tools that Neighborhood Link provides.


Learn more and visit:
Prestwick Chase HOA
Want to nominate your community to be the Featured Community? Send us a short email telling us why and a link to your site.
Email Us
Each month we feature one article from our resource guide…

If you serve on a homeowners association (HOA) board—or are considering it—then you need to know about Directors and Officers (D&O) Liability insurance. While your HOA has general liability insurance, this does not mean that you are personally covered from claims made against you while serving on your association's board.

But D&O insurance does. This type of liability insurance covers directors and officers in their individual or group capacity as acting board members against third-party financial damages...


Read More About:
Your HOA Board Needs Directors and Officers Insurance!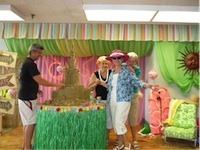 If you can't get to the beach, bring the beach to the neighborhood!

A beach party is universally synonymous with relaxation and fun in the sun!

Plan a beach themed party to celebrate the end of summer and you can guarantee your community a fun entertaining time for all ages.


Try some of these ideas:

Provide mini bubble sets to everyone - kids and adults!

Promote the party with an advertisement on your website.

Provide frozen drinks with bamboo umbrellas.

Upload simple templates to your neighborhood website (fish, mermaids, sharks, crabs, palm trees, sea horses, etc.) That can be printed, cutout, and colored beforehand - Use for decoration or contests!

Hold an oversized beach hat contest.

To assure great music, send an email blast asking everyone to name their favorite beach-themed songs.

(premium only)

Raffle off beach-themed prizes.

Set up two kiddie pools; fill one with water and one with sand.

Provide plastic sand pails and tools.

As with any community event, use your website to document the party. (Use common sense posting pictures of your neighbors in swimwear!)


Login now and get started!