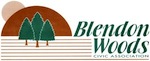 The
Blendon Woods Civic Association
in Columbus, OH has been using Neighborhood Link since 2002.

BWCA was originally created in 1988 as a blockwatch group. There are currently 325 homes in their organization and although dues are not mandatory, over 65% of homeowners are dues paying members.

Susan Nichols—the BWCA secretary and in charge of their website—has done a great job using all of the tools that Neighborhood Link provides.
Learn more and visit:
Blendon Woods Civic Association
.


Want to nominate your community to be the Featured Community? Send us a short email telling us why and a link to your site.
Email Us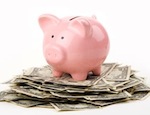 Each month we feature one article from our Resource Guide...

When beginning to plan for retirement, often the first question people ask is: How much do I need to save?

Before this can really be answered, you'll need to do some thoughtful planning about the type of retirement you are envisioning; but, in general, you should expect to have saved enough to generate retirement income of anywhere from 70 percent to 120 percent of your current income.

Before your eyes pop out of their sockets, it's important to keep in mind that how much you need for your retirement savings really depends on your situation.

This resource guide article will provide you some tools and tips for calculating your retirement savings number.


Read More About:
How Much Do I Need To Save For Retirement?
Apr/07/2011 03:43 PM Filed in:
Tips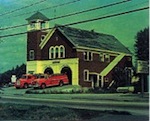 Improve the friendliness and solidarity in your neighborhood today!

A shared/common history is very influential when connecting neighbors. Your website is an ideal way to write and share your history and help build a sense of community and pride in your neighborhood.

If you don't have a history already written, try taking these steps to start:

Find out when your neighborhood was built.

Find the person who has lived in your area the longest and interview them.

Ask long time residents for old pictures of your neighborhood.

Research your neighborhood at the public library.

Research your neighborhood in your local newspaper's archives.
Hints:
Remember to cite your sources, and obtain permission to use any photos that you find in your research.


Examples of how real organizations have used this feature:
Greater Hilltop Community in Columbus, OH
East Sacramento Improvement Association in Sacramento, CA
Manor Lake Civic Association in Montgomery County, MA
Falcon Estates in Colorado Springs, CO