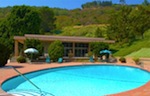 Each month we feature a great community in the Neighborhood Link Network...

The Highlands
in Hollywood, CA a little community nestled behind the Hollywood Bowl, a treelined private and quiet community shared with hillside deer and lovely greenery.

This FHA-approved complex is close to all the fun that is Hollywood. Just minutes away from the Hollywood Bowl, the Ford & Kodak Theaters, the Pantages, the Arclight & El Capitan Cinemas and much more fine dining and entertainment.

The Highlands joined Neighborhood Link in August 2010 and has done an excellent job utilizing all of the tools that Neighborhood Link provides.


Learn more and visit:
The Highlands
Want to nominate your community to be the Featured Community? Send us a short email telling us why and a link to your site.
Email Us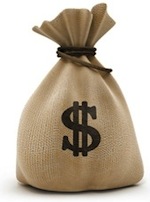 Learn the five steps you need to do before raising your hoa dues…

I
t is the responsibility of your homeowners association's board to set a budget each year, which includes the monthly income from homeowners, or association dues. While raising dues is never popular, it is a necessary step to properly maintain your community—and maintain the property values of those who are part of it.

Proper planning and open communication can help ease the pain of increasing monthly homeowners association dues. So how do you raise your HOA's dues without receiving backlash from homeowners? Follow these five steps...


Read More About:
How To Increase Your HOA Dues..
.
Nov/09/2012 02:51 PM Filed in:
Tips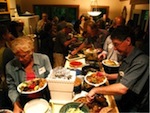 The holiday season is an ideal time to invite neighbors you may not know well over for a meal.

The thought of planning, buying, cooking, serving and entertaining may seem a little daunting, but here are some simple suggestions:


Accept/solicit help from your neighbors:

It's a misconception that the host has to do everything.

Create a webpage with your food needs:

Let your neighbors sign up online for what they would like to bring. This helps with food preparation, and assures you don't have 10 turkeys and no side dishes!

Invite guests early:

This gives you time to plan and will allow your neighbors to put the event on their calendars before their days fill up.

Plan seating:

You don't need assigned seating, but ensure you have enough seats for everyone including children.

Have name tags:

Lots of people are bad with names, name tags take some of the awkwardness out of mingling.

Plan for children:

Children will need to have activities to do while the parents are socializing.

Plan for music:

Music is usually an essential part of a party atmosphere. Decide on a playlist in advance. Ask for music suggestions on the website.
Take a quiet moment to yourself before guests arrive and have fun!

Login now and get started!