We've added a new feature for our premium websites that allows our pemium users to create and sell their own advertising. If you've been thinking about upgrading to premium but weren't sure how to pay for it, this is your answer! It's simple and easy to use and there is no additional cost to premium users for this new feature.

Give it a try: If you've got a premium website, just go to your website home page, click on the admin tools link below your username. Then on the Admin Tools page click on the "Manage Advertisers and Ads" link and then click the "Add New Advertiser" link. You can then add text and graphics just like on any other page on your premium website.

Also, besides advertising, you can you use this feature for adding any kind of announcement you'd like to publicize on your homepage.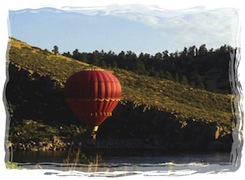 Golden Meadows Homeowners Association represents 372 homes in Ft. Collins, CO.

Their mission is "
to maintain the livability and quality of our neighborhood and to maximize the values of our homes through the fair and equitable enforcement of our covenants and maintenance of common areas and signage
".

Golden Meadows has done a great job of utilizing all of the tools that Neighborhood Link provides. Learn more and visit Golden Meadows HOA...

See Previous Featured Communities.....
Why You Need a Personal Health Record
Storing and tracking your medical records online can help save you time, money and possible health complications by taking an active role in monitoring your health.


Pop quiz: Name the medications prescribed to you, the findings of your last medical exam, your cholesterol level, and the date you received your rubella immunization shot. If you had a personal health record, you'd quickly know the answers to these. A personal health record, also known as a PHR, is a tool that can help you track, monitor and share your health information.
Read More About: Why You Need a Personal Health Record...
Related Articles: