Staging Your Home For Sale
Learn how to stage each room of your home to show off its best features and create an environment where buyers can see themselves at home.

Staging your home for sale is especially important in a buyer's market. With housing inventory high and prices falling, potential buyers have many more options available to them. And their demands are high. If you want to get your asking price (or sometimes higher), you'll need to spend some time staging your home.

There are some basic home staging items you'll need to do. Once those are complete, there is more you can do to help your home sell faster and for more. Here's a room by room guide to stage your home for sale.


Read More About:
Staging Your Home For Sale: Room by Room
Related Information: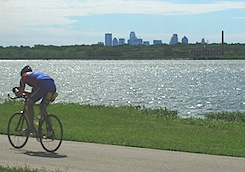 Little Forest Hills is a community of almost 1,000 homes near White Rock Lake in Dallas, TX . On the east side of the lake, it is known for its trees, friendly neighbors, eclectic architecture and local artists.

The natural beauty of White Rock Lake is within walking distance! So, there is easy access to all the lake has to offer including: picnic areas, jogging and bike paths, the Bath House Cultural Arts Center, and the Dallas Arboretum and Botanical Garden.

Just fifteen minutes from downtown Dallas, there are also many restaurants, and wonderful antique and specialty stores nearby. Little Forest Hills is also conveniently located near two of Dallas's oldest shopping centers -- Casa Linda and Lakewood.

Learn more and visit Little Forest Hills.