Feb/24/2012 02:31 PM Filed in:
Tips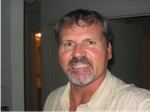 A friendly profile will make your community feel more inviting…

Often your online profile is the very first impression your neighbors will have about you.

If a new neighbor knows what their neighbors look like, and a little something about them, they will feel less isolated and be more likely to become involved. Meetings and social events can be intimidating for a new person who doesn't know anything about anybody.

It's very easy to update your personal profile:
Login to Neighborhood Link

Click 'Your Profile' in the left column of the website

Click the 'Edit' button

Some Ideas of What to Include:
A picture of yourself.

A brief history of what brought you to this community.

Some things you've enjoyed about living in your neighborhood.

A link to your personal website, blog, or facebook page.

Your hobbies or other things that interest you.

You can also include promotional information… if you're a Realtor, plumber, landscaper, etc. this is a great place to talk about what you do.

Examples of real profiles
belaireditor
birdwatcher
ScottBeldon
cdurham
searoys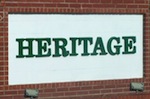 Each month we feature a great community in the Neighborhood Link Network...

Heritage Neighborhood Association in San Antonio has 126 streets, 4,280 housing units, and a population of approximately 12,000. Heritage is the largest subdivision in San Antonio that is not made up of smaller subdivisions and HNA is well known and highly respected for its work towards a better Heritage.

HNA has been using Neighborhood Link since 2007 and has done a great job utilizing all of the tools that Neighborhood Link provides.


Learn more and visit:
Heritage Neighborhood Association
Want to nominate your community to be the Featured Community? Send us a short email telling us why and a link to your site.
Email Us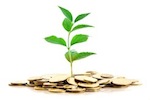 Investments should be made with the proper authority, help and caution...

Your homeowners association has diligently been adding to its reserves account and now would like to invest that money to possibly grow it even more.

As a nonprofit, your HOA has the ability to generate income on your reserves. But should you? The answer depends on several factors...


Read More About:
Should Your HOA Invest Its Reserves?