Tip: Make Your Community Safer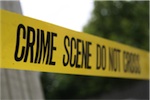 Use your website to promote and encourage safety...

Did you know that within your existing website, you can create an unlimited number of pages promoting safety?


What kinds of pages can I create to make my neighborhood safer? Try:
Warning neighbors about potential door-to-door scams

Alerting neighbors to local criminal activity

Organizing/advertising a neighborhood cleanup (criminals are attracted to neighborhoods that appear dirty or unkempt.)

Adding pictures/bios of the police officers who patrol your community.

Organizing an alley numbering or curb numbering project (to help speed response from police, fire and paramedics)

Creating a page of useful govt. and police contact information

Sharing information about recent criminal activity

Facilitating a neighborhood party, walk, or anything else where neighbors get to know one another.

Examples of how real organizations have made their neighborhood safer:

Madison Park
Camelot Neighborhood Association
Valley Park Civic Association
Marlborough Mesa