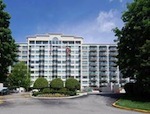 Each month we feature a great community in the Neighborhood Link Network...

Whitley Park Condominium Association
is a 10-story high-rise building that was converted from a hotel to luxury condominiums in a beautiful neighborhood in Bethesda, MD.

They are elegant, luxurious homes that share a multitude of amenities which include year round tennis, beautiful swimming pool and a friendly door person. It is also just a short drive to Washington, DC from Whitley Park.

Whitley Park joined Neighborhood Link in June 2010 and they have done an excellent job utilizing all of the tools that Neighborhood Link provides.


Learn more and visit:
Whitley Park Condominium Association
Want to nominate your community to be the Featured Community? Send us a short email telling us why and a link to your site.
Email Us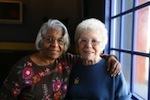 Each month we feature one article from our resource guide…

Watching our parents decline in health can be hard enough, but having to decide the level of care they need, the cost of that care and the best way to deliver it can be nearly impossible.

Most seniors want to retain their independence and live in their homes for as long as possible. Some need a little more assistance and some need more intensive care. Here's a look at three housing options for your aging parents: in-home care, assisted living facilities and nursing homes.


Read More About:
Selecting The Right Senior Housing For Your Parents...
Using your website for litter control is easy…

Successful litter control must be an ongoing effort involving the entire community. Make sure you involve youth, seniors, businesses, clubs…everyone! Removing litter can have a huge impact on the health and beauty of your community


Try these tips to improve litter control:

Always set an example by not littering.

Advertise your neighborhood events as "Litter Free" and hand out litterbags.

Organize "Quick Cleanups" via email blast. e.g. "Inviting all neighbors to go outside for 20 minutes, Saturday at 10am and do a quick litter cleanup!" (

Premium Only)

Create a page on your website –show pictures of areas before and after litter cleanup.

Organize a litter committee.

Report illegal dumping to local authorities.

Removed trapped litter from fence lines on a regularly scheduled basis.

Make sure homeowner trash cans have lids that can be securely fastened.

Ask local businesses to assure their dumpsters are covered.
Clean communities improve quality of life, and have a much better chance of attracting new residents and businesses.


Examples of real communities using their websites to control litter:
Naturally Bexar
Eagle Eyes (Forest Hills Grid 18)
Newberry Towne
West St. Catherine Neighborhood Association
Login now and get started!