Apr/27/2012 01:34 PM Filed in:
Tips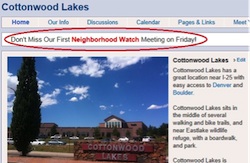 Utilize the prominent and colorful left-side of your premium website.


Selling advertising on your
premium website
can generate money for your community.


But, you can also use the advertising feature to develop greater neighborhood pride, awareness, and cohesion by creating informational "ads" or announcements for your neighbors.



Some ideas to get you started:

Promotions for picnics, block parties, etc.

Open letters from a neighborhood leader to the community

Meeting agendas and minutes

Warnings
Follow these simple steps to create an ad or announcement:
Click Admin Tools (In the Welcome Box after Login)

Click Manage Advertisers and Advertisements

Click Add Advertiser

Create a name (e.g. Block Party Notice, President's Letter, etc.)

Click save, select the name, and click Add Advertisement

You can create a great-looking ad/announcement in minutes with our easy editor

Create an unlimited number of ads/announcements

Examples of real communities using this premium feature:
Lago Lindo POA
Country Club Historic Neighborhood
Tampa Homeowners
Find out more about premium features...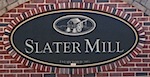 Each month we feature a great community in the Neighborhood Link Network...

Slater Mill Community Association
is a wonderful gated swim and tennis community located in West Georgia just 20 minutes outside of the Atlanta Metropolitan area. They are also only three exits from Six Flags of Georgia.

Slater Mill joined Neighborhood Link in April 2012 and has already done an excellent job utilizing the tools that Neighborhood Link provides.


Learn more and visit:
Slater Mill Community Assoc
Want to nominate your community to be the Featured Community? Send us a short email telling us why and a link to your site.
Email Us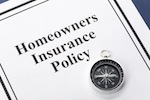 Great tips on keeping your homeowners insurance rates low…

Before you make that next purchase or home upgrade, be sure to check how much extra you'll need to pay for your homeowners insurance rates.

The cost of your homeowners insurance rate varies on a number of factors—from the size of your home to its location to what you put in and outside of it. That trampoline that provides your kids with hours or entertainment? It could also be costing you extra on your home insurance premium.

Read More About:
Homeowners Insurance: What Not To Do!