Mar/23/2012 01:50 PM Filed in:
Tips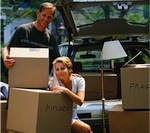 Help new residents become a part of the community…

Every person moving into a new neighborhood needs to learn a few basic things about how to function in their new community.

Your community website is a likely first stop for a new neighbor trying to "learn the ropes".



Consider putting this info on your website:
Pet Policies

Gate Schedule

Architectural Regulations

Garbage Pick Up Schedule/Rules

Clubhouse Rental Rules

Local Library Information

Recycling Directions

Mail Delivery Information (Try including the name of the mail carrier!)

Utility Contacts (who to call for marking underground water/lines)

Voter Registration / Voting Locations

Residents Handbook
Real Communities with information for New Move Ins:
Oak Ridge Homeowners Association
Merrill Pines Condominium Association
Ballymeade
Stonebridge Townhome Owners Association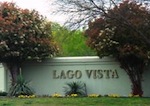 Each month we feature a great community in the Neighborhood Link Network...

Lago Vista HOA
in San Antonio is a family-friendly community consisting of more than 400 homes, each with its own unique charm. Their neighborhood is located in the city's South side, just minutes from Downtown.

Lago Vista has been using Neighborhood Link since 2011 and has done a great job utilizing all of the tools that Neighborhood Link provides.


Learn more and visit:
Lago Vista HOA
Want to nominate your community to be the Featured Community? Send us a short email telling us why and a link to your site.
Email Us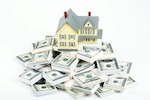 Make sure your HOA is on the FHA approved list…

Ensuring that your condo or townhome association is on the FHA approved list is important to everyone.

It's important to potential buyers who may not otherwise qualify to purchase a home in your association. It's important to current owners who may want to sell one day and want a larger pool of buyers for their unit. And it's important to the association itself, as that larger pool of buyers helps create more competition, which raises unit prices.

In the past, whether or not an association qualified for FHA loans wasn't so important, as lenders could do "spot loans" for specific units. New laws changed that, however. So that FHA-approved pool of buyers can now only purchase in FHA-approved associations.


Read More About:
How To Qualify Your HOA For FHA Loans...