Oct/25/2011 03:54 PM Filed in:
Tips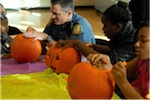 Use Your Website to plan and promote your autumn celebrations.


Peer at the moon through a telescope, visit a haunted house, roast a marshmallow, go on a hayride, enjoy a chili cook-off, dress up in a costume, or better yet do them all safely while promoting community togetherness
.
You can effectively use your website to:
Ask for event volunteers

Create a safety tips page

Promote a specific time frame for trick or treating in your community

Advertise an event in your home page's announcement box

Post photos of your autumn event

Highlight Halloween events in your community calendar

Upload PDF event flyers

Start a fun discussion about unusual Halloween handouts you've received

Create an annual community tradition

Remind drivers to watch out for trick-or-treaters and to drive safely

Examples of how real organizations are implementing these ideas:

Piggsville
Huber Ridge Area
Camelot Neighborhood Association
River Glen Homeowners' Association
Madison Park
Bella Notte at Vizcaya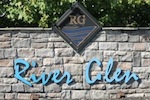 Each month we feature a great community in the Neighborhood Link Network...

River Glen HOA
in Nashville, TN is a beautiful community located close to the Cumberland River and Opryland.

River Glen has done a great job customizing their homepage, selling Ads to local merchants, and utilizing all of the tools that Neighborhood Link provides.


Learn more and visit:
River Glen HOA
Want to nominate your community to be the Featured Community? Send us a short email telling us why and a link to your site.
Email Us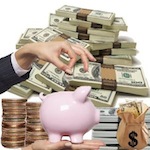 Learn simple, effective and low-cost ways to collect past-due homeowners association fees.

If you own property that is managed by a homeowners association, then you know the importance of the fees that are collected from each owner.

Those association fees cover common expenses, help maintain the property and finance any amenities your property affords.

So when some owners in your association don't pay their fair share, it affects everyone—and could have negative financial consequences such as deferred maintenance, shuttered amenities and decreased property value.

But there are ways to collect.

Read More About:
How To Collect Delinquent HOA Dues And Fees