Each month we feature a great Neighborhood Link Community...
The
Sycamore Bend HOA
in Houston, TX began using Neighborhood Link just last month.

Sycamore Bend is a young neighborhood comprised of 185 single family residences in Houston (Harris County),Texas.

Kayla Wood (HOA President and webmaster) has done a great job using all of the tools that Neighborhood Link provides.
Learn more and visit:
Sycamore Bend HOA
.


Want to nominate your community to be the Featured Community? Send us a short email telling us why and a link to your site.
Email Us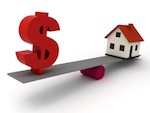 Each month we feature one article from our Resource Guide...
Seniors are feeling just as cash-strapped as the rest of Americans right now. Many have lost a good portion of their retirement fund, some have lost their jobs, and others are feeling the pinch of rising health-care costs. The idea of tapping into your home equity through a reverse mortgage can sound appealing, but it isn't right for everyone.

Reverse mortgages can provide seniors with some new financial options, but there are drawbacks. Learn what you should take into consideration before taking out a reverse mortgage.


Read More About:
Reverse Mortgages: Pros and Cons
Jun/07/2011 02:37 PM Filed in:
Tips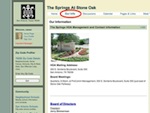 Improve the look of your contacts page with these simple tips...
Displaying accurate, reliable contact information is extremely valuable in conveying the leadership's openness and responsiveness.

Locating contact information is often the primary reason a first time visitor is looking at the website.


Try these steps to guarantee your contact information is useful to your community:
List all of your community leaders/volunteers, with their respective titles.

List the responsibilities of each leader/volunteer.

Provide as many different contact options, as possible (i.e. phone, address, email, etc)

If you have organized committees, list committee assignments.

Make it clear where, and to whom, a visitor/resident should direct their inquiries.

Advertise the where/when of board meetings and committee meetings.

Add photos – Especially good are photos of the leaders themselves.

Update the contact information immediately when there is a change in leadership or responsibilities.

Check all existing contact information twice a year for accuracy (some organizations make it a rule of thumb to check contact information for accuracy whenever daylight savings time changes).
Examples of how real organizations have used this feature
The Olympus Condominiums
Country Club Historic Neighborhood
The Springs At Stone Oak
Bartlett Park Neighbors
Village East Neighborhood