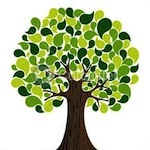 Each month we feature a great community in the Neighborhood Link Network...

Shannon Park Neighborhood Association
is located in a great location in east Charlotte, NC. It is a neighborhood where brick homes, mature trees, large lots and a friendly atmosphere are common. Also many of its residents have lived there for more than 25 years.

Shannon Park joined Neighborhood Link in August 2012 and they have done an excellent job utilizing all of the tools that Neighborhood Link provides.


Learn more and visit:
Shannon Park Neighborhood Association
Want to nominate your community to be the Featured Community? Send us a short email telling us why and a link to your site.
Email Us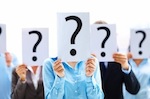 Each month we feature one article from our resource guide…

A homeowners association (HOA) has the right to institute rules allowing or restricting the ability of its owners to rent or lease their units. Language regarding such a policy can be found in your HOA's bylaws.

Although it can be difficult to change your HOA's rules, whether or not you should will likely cause a hot debate—with valid points made for both cases. This article discusses the pros and cons of allowing rentals in your HOA or Association.


Read More About:
Should Your HOA or Association Allow Rentals?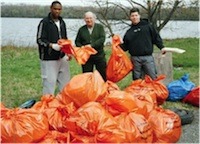 Use your website to bring people together to volunteer...

Everyone is busy and we all have limited time to volunteer. However, volunteerism is critical to a thriving community.



Use these ideas to achieve more volunteerism in your neighborhood:

Post volunteer opportunities on your website - Keep them updated!

Don't ask for long-term commitments.

Create volunteer opportunities for families

Pair new volunteers with experienced volunteers

Publicly recognize and thank your volunteers

Post pictures of volunteer efforts on your website

Accommodate volunteer schedules

Send regular email blasts to all volunteers (

Premium Only)

Think about holding periodic "new resident orientation" meetings.

Remember that a volunteer's time is limited!

When volunteers offer their time, they still may not know exactly where to start. They often feel like they need permission to act, especially if they are new to the neighborhood. Invite them to act - The more specific the invitation, the better.

Login now and get started!