Featured Community: Shannon Park, Charlotte, NC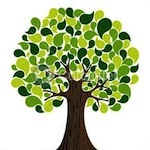 Each month we feature a great community in the Neighborhood Link Network...

Shannon Park Neighborhood Association
is located in a great location in east Charlotte, NC. It is a neighborhood where brick homes, mature trees, large lots and a friendly atmosphere are common. Also many of its residents have lived there for more than 25 years.

Shannon Park joined Neighborhood Link in August 2012 and they have done an excellent job utilizing all of the tools that Neighborhood Link provides.


Learn more and visit:
Shannon Park Neighborhood Association
Want to nominate your community to be the Featured Community? Send us a short email telling us why and a link to your site.
Email Us