Should Your HOA Allow Rentals?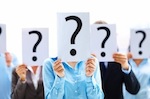 Each month we feature one article from our resource guide…

A homeowners association (HOA) has the right to institute rules allowing or restricting the ability of its owners to rent or lease their units. Language regarding such a policy can be found in your HOA's bylaws.

Although it can be difficult to change your HOA's rules, whether or not you should will likely cause a hot debate—with valid points made for both cases. This article discusses the pros and cons of allowing rentals in your HOA or Association.


Read More About:
Should Your HOA or Association Allow Rentals?