How To Run A Background Check...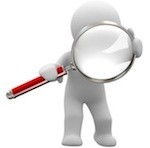 Each month we feature one article from our resource guide…

Whether you're hiring an accountant for your business or a nanny for your child, you may at some point want to run a background check.

The good news is that you can find a great deal of information online—much of it for free. Here's how...


Read More About:
How to run a background check