New Premium Feature: Email Blast!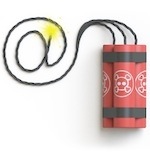 Premium Websites now provide instant communication with members through simple-to-manage mailing lists.
We are very excited to announce the ability on Premium Websites to create and manage email lists.


Admin users can set up a mailing list from the Admin Tools -> Manage Mailing List page. Once the list is created, invitations to join can be sent from the "Unsubscribed Members" section.

Invitations can be sent individually, or to all unsubscribed members. Members responding to the invitation will show up in the list of subscribers and will receive emails sent using the "Email all subscribers" link. "Auto Invite" lists will automatically prompt new members to join the list.

"Invitation Only" lists are not visible to non-members, and require an invitation in order to join. This is perfect for Board member or committee member lists, for instance.

Admins can give Moderator ability to any subscriber of a list, allowing that person to send out emails and invite or unsubscribe members. Member Moderators and non-Admin Subscribers access this feature through their personal Profile pages.


If your website isn't already premium,
learn more
about all of the great benefits or
signup now!