Featured Community: Bella Notte HOA-Orlando, FL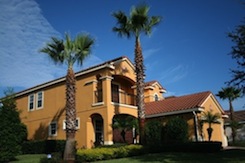 Bella Notte at Vizcaya HOA
is located in southwestern Orlando, FL and was completed in 2005.

It consists of 203 privately owned townhouses and single family homes, complete with community pool and fitness center.

Bella Notte at Vizcaya has done a great job of utilizing our new advertising tool to create and sell their own ads on their website.

They have created 7 different ads for their various clients and in the process they have created a profit center with their website!

Learn more and visit:
Bella Notte HOA..