Featured Community
Brighton Area Homeowners, Montgomery, Alabama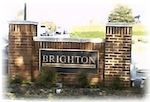 Brighton Area Homeowners in Montgomery, AL has a tradition of addressing the concerns of the people in their community. Their motto is "Every House a Home, Every Neighbor a Friend".
Brighton Area Homeowners has done a great job utilizing all of the tools that Neighborhood Link provides.
Learn more and visit Brighton Area Homeowners
Neighborhood Link Network Staff Picks
The Neighborhood Link Network

Already have a website with another provider? Want to make it easier for your residents and neighbors to find your website?
Then join the Neighborhood Link Network, the most comprehensive listing of HOA and Neighborhood Associations in the US. It's free to join.
Just provide us with your HOA or neighborhood name, your website address, and your city and zip code. We'll provide a free link to your website on all of our city and zip code pages. Email us to join!
Advertise for $10/month

Advertise your business on neighborhood and HOA websites for $10/month. Find Out More...
Property Managers & City Gov't

Are you a Property Manager or City Government official? Do you want to provide websites to multiple HOAs, neighborhoods, properties, subdivisions or associations?
If so, then there is no need to use our standard sign up form for each neighborhood, association, HOA, or property. Just email us or give us a call toll free at 888-241-0123 x111. We can get all of them online, quickly and for FREE.
Popular Articles & Resources