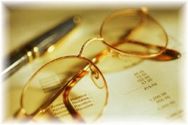 A set of financial statements can provide valuable information if you are knowledgeable about what you are looking for. This will be the first in a series of articles related to financial statements. In the coming months, Association Times will review the income statement, general ledger, and other pertinent reports.
The balance sheet is a picture of the association, reflecting its financial position at a specific point in time. The balance sheet is categorized into three areas: Assets, Liabilities, and Members Equity. The three are always in balance, thus the equation: Assets = Liabilities + Members' Equity (see below).
Assets, such as cash, accounts receivable, property/equipment, and prepaid expenses are items that the association owns.
A liability is an amount the association owes to others, such as vendors, or perhaps even a banking institution for a loan. Liabilities usually include association reserves that are supported by a reserve study.
Member's equity is the association's net worth. Basically, it's what the association owns less what it owes. Member equity is usually divided into Prior Year and Current Year.
The balance sheet provides a cumulative, complete picture of the association. The current year's equity reflected on the balance sheet is the net income or loss being added or subtracted for the year's operations.
What is the value of the balance sheet? How can these figures provide meaningful information? Here are some common ratios that can be applied, using the sample balance sheet below.
Current ratio is a measure of the short-term liquidity of the association. It is measured by:
Current ratio = current assets / current liabilities
= $436,500 / $4,000
= 109 times
We can say that this association has current liabilities covered 109 times over.
Long Term solvency can be measured with the total debt ratio, which addresses the association's long-run ability to meet is obligations.
Total debt ratio = total assets total equity / total assets
= $456,500 - $59,500 / $456,500
= .87 times
What this means is that for every $1 in assets, the association has $.87 obligated to liabilities, which would be the case since most of the cash is allocated to long-term reserves.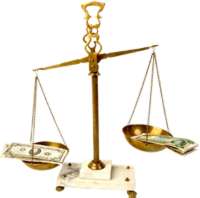 The basic concept to remember about the balance sheet is that it provides the basis for evaluating assets versus liabilities and members' equity - - - much the same way an individual would list their personal assets owned versus the liabilities that are attached to those assets.
Example of a Typical Balance Sheet
Consolidated Balance Sheet December 31, 2002
Assets
Current Assets
12/31/02
12/31/01
Cash
$423,000
$398,000
Accts Receivable
$12,500
$15,500
Prepaid exp
$1,000
$500
Total Current Assets
$436,500
$414,000
Long Term Assets
Prop/Equip
$25,000
$15,000
Accum Depreciation
($5,000
($3,000)
Total Long Term Assets
$20,000
$12,000
Total Assets
$456,500
$426,000
Liabilities
Current Liabilities
Accts Payable
$4,000
$6,000
Total Current Liabilities
$4,000
$6,000
Long-Term Liabilities
Long Term Reserves
$393,000
$354,000
Total Long-Term Liabilities
$393,000
$354,000
Total Liabilities
$397,000
$360,000
Members' Equity
Prior Yrs Equity
$54,000
$52,500
Current Yr Equity
$5,500
$1,500
Total Member Equity
$59,500
$54,000
Total Liabilities and Members' Equity
$456,500
$414,000
Related Articles
Source: Association Times