Benefits of an FHA insured Mortgage
How can the FHA help you buy a home? FHA insured mortgages offer many benefits and protections that you can only have with the FHA.
Easier to Qualify: Because FHA insures your mortgage, lenders may be more willing to give you loan terms that make it easier for you to qualify.
Less than Perfect Credit: You don't have to have a perfect credit score to get an FHA mortgage. In fact, even if you have had credit problems, such as a bankruptcy, it's easier for you to qualify for an FHA loan than a conventional loan.
Low Down Payment: FHA loans have a low 3.5% downpayment and that money can come from a family member, employer or charitable organization as a gift. Other loan programs don't allow this.
Costs Less: FHA loans have competitive interest rates because the Federal government insures the loans. Always compare an FHA loan with other loan types.
Helps You Keep Your Home: The FHA has been around since 1934 and will continue to be here to protect you. Should you encounter hard times after buying your home, FHA has many options to help you keep you in your home and avoid foreclosure.
FHA Financing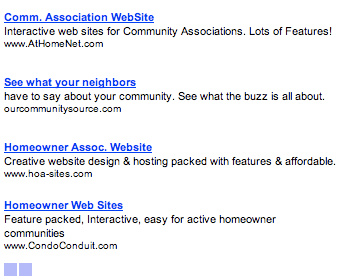 FHA does not provide direct financing nor does it set the interest rates on the mortgages it insures. For the best interest rate and terms on a mortgage, you should compare mortgages from several different lenders. In order to initiate the loan application process, please contact an FHA approved lender.
An FHA insured mortgage may be used to purchase or refinance a new or existing 1-4 family home, a condominium unit or a manufactured housing unit (provided the manufactured housing unit is on a permanent foundation).
Get More FHA Mortgage Information for Your Home Loan
HUD's internet site can provide additional information on FHA mortgages by going to: www.hud.gov/buying/index.cfm.
You can also find an FHA approved lender in your area by going to: www.hud.gov/ll/code/llslcrit.html.
You may also wish to contact a HUD approved housing counseling agency in your area for unbiased and free counseling on your particular situation. Find a list of these agencies at: www.hud.gov/offices/hsg/sfh/hcc/hccprof14.cfm.
There are also many local and State government programs available that use HUD and/or non-HUD funds to provide grants for the downpayment or to help pay closing costs. To find out what programs are available in your area, visit: www.hud.gov/buying/localbuying.cfm.
To see a short webcast video about the homebuying process, visit: www.hud.gov/webcasts/archives/buying.cfm.
For more information, visit: www.fha.gov.
Related Articles
Source: www.fha.gov