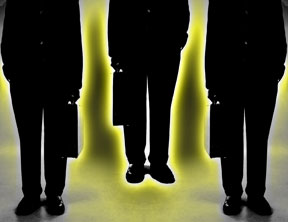 What can the Board of Directors do to meet this evolving requirement and provide an authoritative report to the members of the association - especially if you've never engaged the services of a CPA? Some helpful tips are provided below. Remember, though, that one must plan well in advance of the actual date when an audit may be expected. CPA's are always under tighter time constraints during the first four months of the calendar year (tax season, audit contracts) so their services should be scheduled as far ahead of the due date as possible.
As with any Request for Proposal, modifications should be made to meet local nuances. When selecting the final bidder for audit services, keep in mind whether the CPA will be able to perform the audit within the time required and assure the highest level of objectivity as well. As in selecting any outside professional, quality and timeliness of service may vary... so do your homework.
Sample Request for Proposal to Engage a CPA
Our Management Company (Name of Company) has been directed to solicit bids from area CPA's to provide audit and tax services for (Name of Homeowners Association). The Request for Proposal timeline, description of our community, the services needed, and other pertinent information are included below. Your response will be held in the strictest of confidence.
Request for Proposal Timeline
We look forward to receiving your Bid pursuant to this Request for Proposal for services by (Date/Time). Please return your comprehensive response to

(Contact Name)
(Address)
(City, State, Zip)

As with any Request for Proposal of this type, the Board of Directors of the association is the decision-maker in contracting for services. Once all the proposals are received and reviewed, the Board of Directors may request a limited number of CPA's to interview directly with the Board of Directors on (Date).


The final selection for CPA engagement will be voted upon by the Board of Directors at its monthly meeting of (Date).
General Description of (Name of Homeowners Association)
Location (directions, intersections, city/state)
Type of association (Master plan, condominium, townhomes, co-operative)
Number of units (current versus at build out, if applicable)
Annual assessments ($XXX,XXX.XX)
Inception year (XXXX)
Accounting volume (# of payable checks, cash receipts)
Accounting year end (date)
Services to be Performed
Annual federal and state tax filings
Annual (audit/compilation/review) to be completed in accordance with the requirements of the association documents (include these with RFP) or the state statutes (cite specific details of the state that the community association is in)
Auditor evaluation of the internal controls surrounding community records (if applicable)
Note: The above list includes general aspects of the audit/compilation/review services. The RFP designed for your association should include as precisely as possible those details of what the Board of Directors requires to be accomplished for the association).
Key Contacts at the Association
Following is a list of key persons you may contact with respect to this engagement. For consistency, all information and/or questions will also be relayed to other bidders involved in this process.
Community Manager: (Contact Information)
Bookkeeper: (Contact Information)
President: (Contact Information)
Treasurer: (Contact Information)
Other: (Contact Information)
Current CPA Service Provider (if applicable)
During the past (###) years, the association utilized the services of (Name of current CPA). However, we are seeking bid proposals at this time (insert reason for bid proposal). Contact (can or cannot) be made with the prior CPA firm. (If contact can be made with the current provider, include contact person, address, phone, email address.)
Items to include in your response to this Request for Proposal Package:
Background on your Firm
Detail your firm's experience with other community associations in this industry, as well as any communities of a comparable size to (Name of Property Owners Association) , including historical detail on how long those services have been provided
List the names and contact information for other similarly sized communities, which we may contact as a reference
Include a description of relevant factors about your organization's auditing services that support why your selection is the best decision for our community (ie, years of service, designations, credentials)
Audit Methodology
Identify the in-charge accountant(s) who would be assigned to our job and provide biographical material on that individual(s)
Include a detailed description of the organizational plan to be used in this audit (personnel hours, scheduling, reporting, presentation)
Audit/Tax Service Fee
Set forth your fee proposal for the (20XX) audit/compilation/review
Outline the fee increase history of your firm over the previous five years
Annual Charges for corporate tax preparation (federal and state)
Certificate of Insurance
Include current certificate of insurance with information related to general liability, fidelity bond, workers compensation, and errors and omissions).
The above guidelines are intended to be rather inclusive. The precise amount of information you may wish to include in your association's Request for Proposal may vary and will likely depend upon local practices, the size and complexity of the financial affairs of your community, and the initial references and recommendations of auditors from which you are seeking bids.
Source: Association Times