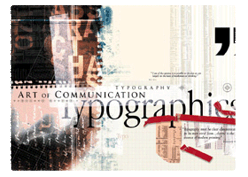 A communication and public relations program is an essential component for constructive association management. Positive news coverage is a vital and effective and tool for the association. A proactive program can meet all of these communications challenges, but being proactive means being ready. It means knowing what you will do and how you will do it, before you need to do it.
Communications Professional -- If the association cannot afford a full-time staff member, consider part-time or freelance services. Advertise in the association newsletter--a member who is a public relations practitioner may be willing to consult pro bono.
Key Media List -- Include news directors at your local TV and radio stations. Find out which reporters at your newspapers to include: Community editor? City desk reporter? All of these writers may be interested in covering different angles of the association.
Select a Spokesperson -- It's a smart idea to choose a spokesperson for your Association. The spokesperson typically would be a member of the Board of Directors.
Develop Relationships with Key Editors and Reporters -- Call them. Introduce the Board of Directors and/or the management company. Tell them as much as you can about the Association. Get them interested. Show them how the Association works and the benefits of being a member.
Set Interviews -- Participate in personal appearances so you can make sure the correct message is being given. This is one of the most effective ways to build confidence in an association board and its management. Go to the people--church, social, and service clubs abound in many communities. It is also helpful to have a list of experts on association related topics. This helps when a reporter calls for more information on a certain subject, and the association is able to refer him or her to the expert in that area.
Hold a Media Event -- If the association is having a big event, hold a media event such as an informational breakfast or a news conference. This event will officially launch the event. Use this time with the media to educate the community on the business of a homeowner association.
Tips on Presenting Stories to the Media -- The job is to make the reporter's job easier. Get to know your key editors and give them the information they want. Find out how each reporter wants to be sent information (mail, fax, email). Help editors research topics by providing names and phone numbers of those they may be interested in interviewing. After a story runs, contact the writer/reporter and thank them for a job well done. Keep a list of the results of all media contacts and copies of all news stories they run.
The goal of a public relations program is to build respect and trust among the community for the association. Stay informed about everything that goes on in the community. Use the techniques outlined here to write an action plan for each project that is reasonable for the association to implement. Think about whether your association has the means to get the message out quickly and effectively. The best message to communicate is one that is positive and carefully considered in advance.
Source: Association Times