Romney on Afghanistan
Withdrawal of U.S. forces from Afghanistan under a Romney administration will be based on conditions on the ground as assessed by our military commanders.
Romney on China
As detailed in his book, Believe in America, Mitt Romney will also pursue deeper economic cooperation among like-minded nations around the world that are genuinely committed to the principles of open markets through the formation of a "Reagan Economic Zone." The benefits of this zone — which will codify principles of free trade — will be a powerful magnet that draws in an expanding circle of nations seeking greater access to other markets. Although China is unlikely to accede to the Reagan Economic Zone given its current approach to trade, offering Beijing the possibility of participation will give China significant incentives to end its abusive commercial practices.
Romney on North Korea
The United States will make it unequivocally clear to Pyongyang that continued advancement of its nuclear program and any aggression will be punished instead of rewarded. Mitt will work with allies to institute harsher sanctions on North Korea, such as cracking down on financial institutions that service the North Korean regime and sanctioning companies that conduct commercial shipping in and out of North Korea. He will also step up enforcement of the Proliferation Security Initiative to constrain North Korean illicit exports by increasing the frequency of inspections of North Korean ships and discouraging foreign ports from permitting entry to North Korean ships.
Romney on Iran
U.S. policy toward Iran must begin with an understanding on Iran's part that a military option to deal with their nuclear program remains on the table. This message should not only be delivered through words, but through actions. The United States should restore the regular presence of aircraft carrier task forces in both the Eastern Mediterranean and the Persian Gulf region simultaneously. The United States should repair relations with Israel, increase military coordination and assistance, and enhance intelligence sharing to ensure that our allied capabilities are robust and ready to deal with Iran.
Romney on Israel
Mitt Romney will work closely with Israel to maintain its strategic military edge. The United States will work intensively with Turkey and Egypt to shore up the now fraying relationships with Israel that have underpinned peace in the Middle East for decades. The United States must forcefully resist the emergence of anti-Israel policies in Turkey and Egypt, and work to make clear that their interests are not served by isolating Israel.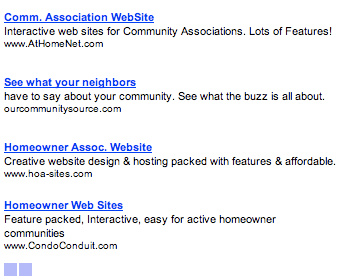 Romney on Syria
The United States must recognize Syrian strongman Bashar al-Assad for what he is: an unscrupulous dictator, a killer, and a proxy for Iran.
Mitt Romney believes the United States should pursue a strategy of isolating and pressuring the Assad regime to increase the likelihood of a peaceful transition to a legitimate government. We should redouble our push for the U.N. Security Council to live up to its responsibilities and impose sanctions that cut off funding sources that serve to maintain the regime's grip on power.
Romney on Iraq
Mitt Romney will enter office seeking to use the broad array of our foreign-policy tools — diplomatic, economic, and military — to establish a lasting relationship with Iraq and guarantee that Baghdad remains a solid partner in a volatile and strategically vital region.
Romney on Russia
With the Kremlin's leverage over the energy supplies of Central and Western Europe, its stockpile of nuclear weapons, its recent history of aggressive military action, and the power it wields in multilateral institutions like the United Nations, Russia is a destabilizing force on the world stage. It needs to be tempered.
Mitt Romney will support measures to increase the flow of information into Russia that highlights the virtues of free elections, free speech, economic opportunity, and a government free of corruption.
Related Articles
Source: mittromney.com