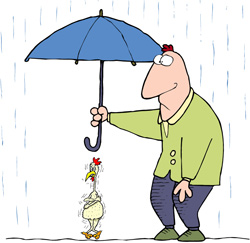 What are Assets? -- Community associations are typically incorporated entities that often have physical plant assets such as roads, roofs, pools, sidewalks, gutters, siding, landscape, etc. that require evaluation and funding for replacement.
Who is responsible? -- Managers? Co-Owners/Members? The Board of Directors? To one extent or another, all are responsible yet the Board of Directors, per the respective governing documents of each community association, has the primary responsibility to adopt policies that will maintain and enhance the community over time. One responsibility is to adopt a reasonable budget and/or funding philosophy for the maintenance and inevitable replacement of the assets of the community. Noting that "reasonable" is a subjective word, here are some guidelines that may help:
Problems with Budgets and Reserves
Most Board members are co-owners or members of the respective community association (corporation) and they too are directly affected by the financial planning for the corporation.
Too often, the board, manager and community members focus on the here and now maintenance of the assets with little or no attention paid to the long term replacement requirements. The current lawn care vendor, entrance flowers, sprinkler system, pool care, snow removal, etc. are all dealt with as an actual need arises.
Reserves -- The word reserve is many times misunderstood by members of an association. When members are asked about putting money away, some say things like, its not my problem, I will be gone before then or we paid for it when it was new- let them pay for it when it needs to be replaced. These comments are generally short-sighted, as the value of condominium units is directly linked to reserve planning.
Value -- Todays purchasers of condominium units are not uninformed and they typically inquire about the money held in reserve. Purchasers wish to know what they are facing financially when they become a member of the association. Limited funds in reserve or large expenditures expected in the near future, without healthy reserves, can and do scare away would be purchasers.
Potential Solutions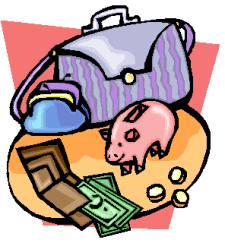 Deciding on an Operational and Reserve Funding Philosophy
Current and minimal reserves -- One solution is to determine what the current operational expenses are and fund those expenses, as well as any state statutory minimum to reserves. This handles the operational activities, yet only places a minor amount into reserves - - usually far less than needed for asset replacement. Additional (or special) assessments are often the result of this type of minimal reserve funding.
Current and future expense -- Another solution is to determine what the current operational expenses are and to try to determine the expected replacement cost of the physical assets of the corporation. The target funding would include the associations yearly operational costs plus what they have determined to be the yearly cost for the replacement of the assets (straight-line method= Cost / number of years of service = $ to put away each year for the eventual replacement). For example, a $20,000 roof with a useful life of 20 years on a straight line method of reserve funding would require that you put away $1,000 a year for the replacement of that roof at the end of the roof life. This straight-line method of reserve funding works well with communities and members of modest to moderate means and it is a pay as you go system of finance with the members using up the asset while systematically paying for its replacement.
Alternatives -- Communicate! If you like the straight line method - use it and tell everyone that you are using it. If you like minimal reserves and additional assessments when needed - use it and tell everyone that you are using it. Or maybe you desire to use a combination of the methods such as is detailed below.
Current and Future Expense -- You might want to pick a variation of the two, such as 30%, 50% or 70% funded and then going back to the owners at the time of the expense outlay to get the balance needed for the asset replacement. Communities with members of moderate to high means can often make more money in their respective investment portfolios than the association can in more secure investments such as CD's or treasury notes.
If you have a community with members that are more affluent, ($100,000 + incomes) you may determine that a 30% funded working reserve is the correct level for your community's reserve funding. With that in mind, the board approves a budget that funds approximately 30% of the replacement assets cost over time and the Board advises the co-owners with each budget year that they are using such a funding method for the reserve. When the funds are needed for the roof or road, etc. the co-owners may expect to fund the remaining 70% of the cost for that particular project through additional (or special) assessments. Using this combo funding method, the more affluent co-owner has been allowed to make money through his investments at a much higher rate of return than the association might enjoy and the net cost to this type of co-owner becomes less.
Summary
Funding Philosophy -- Whatever your choice for future planning to replace assets, establish a policy and publish it for the co-owners on an annual basis.Whichever method is chosen for reserve funding needs to be communicated to the members on a repetitive basis so all members know what to expect and the eventual asset replacement does not come as a surprise or burden to the members.
Source: Association Times