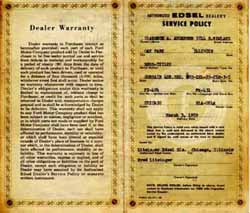 Does the dealer, the manufacturer, or an independent company back the service contract?
How are claims handled? Ask who will do the work and where it will be done.
What happens to your coverage if the dealer or administrator goes out of business?
Do you need prior authorization for repair work?
Are there any situations when coverage can be denied? You may not have protection from common wear and tear. And some manufacturers do not honor contracts if you fail to follow their recommendations for routine maintenance.
Related Articles:
Source: General Services Administration