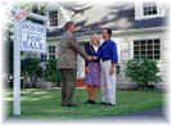 Community associations initially developed 200 years ago, but their prevalence has grown exponentially during the past 50 years. One reason for their growth is the ability to develop large, previously undeveloped tracts of land without requiring massive public works expenditures by city and county governments. Essentially, many community associations provide services previously financed and administered by cities and counties. These services can include providing and maintaining community parks, swimming pools, fences and landscaping, community centers, security, street maintenance and lights, trash disposal, and other services. Regardless of the level of services provided by a community association, those services cost money.
To finance and operate the association, members are required to pay dues or assessments. Normally, these dues are a fixed dollar amount detailed in the association's governing documents. Unfortunately, many owners do not understand the responsibilities attached to paying those dues. As members of the association, all owners have equal access to the use of these facilities, but that access can be revoked for not paying the dues or for violating the deed restrictions. As additional reparation, most associations can deny participation in association meetings, can levy fines, or can file and foreclose on liens for unpaid amounts owed the association.
Community associations are non profit corporations created for the benefit of the owners, and run by owners elected to represent the community. The dues are the financial lifeblood of any association and without them the association could face bankruptcy. In the end, both the association board and owners have equal responsibilities to uphold to make certain the association operates for the benefit of all members. This is best accomplished through cooperation, not confrontation.
Source: Association Times