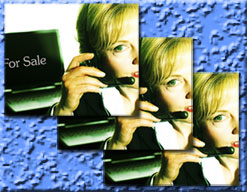 In 1968, Congress enacted the Fair Housing Act to prevent discrimination in the housing market based on race, color, religion or national origin. In 1988, Congress amended this Act to include handicapped persons and familial status (one or more persons under the age of 18 who live with a parent or guardian) as protected classes. Certain exemptions were carved out to allow for age-restricted communities under the Housing For Older Persons Act of 1995. There are 2 types of age-restricted communities permitted by the Fair Housing Act. The first type of age-restricted community is where at least 80% of the units must be occupied (not owned) by at least one person 55 years of age or older. The second type allowed is a community where 100 % of the units are occupied by persons 62 years of age or older. Most of the age-restricted community associations fall into the 55 plus category.
Once an age-restricted community is turned over to the homeowners, it is the responsibility of the community leaders and the Community Manager to abide by the requirements of the Fair Housing Act relating to exemption for age-restricted communities.
The Housing for Older Persons Act of 1995 revised the definition of the original exemption contained in the Fair Housing Act. To qualify for exemption, a community must show that:
It is intended and operated for occupancy by persons 55 years of age or older, and
At least 80 percent of the units are occupied by at least one person who is 55 years of age or older; and
It provides for age verification by reliable surveys and affidavits; and
It has published and adheres to policies and procedures that demonstrate its intent to qualify for the exemption.
HOPA (Housing for Older Persons Act) eliminated the requirement of significant facilities and services previously required by the Amended Fair Housing Act to meet the 55-and-older exemption.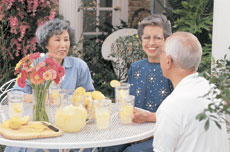 Tips to Protect the Age-Restricted Status of Your Community
80/20 Rule
Be certain that for 80 percent of the units, one occupant is 55 or older. For new construction this applies after 25% of the units are occupied. Unoccupied units are not included in the total when calculating the 80%.
Occupancy vs. Ownership
Keep in mind that the Act is interested in who is residing in the unit, not who owns the unit. If an owner is 55 or older but leases his unit to a resident who is not yet 55, that unit must be counted as a unit that does not meet the age requirement. If 20% of the units are already occupied by residents who are not 55 years of age, you loose your exemption if you permit a lease that increases that percentage beyond the maximum of 20%.
Intent to Comply
Demonstrate that the community intends to operate as housing for people 55 years of age or older. This can be accomplished through the covenants and restrictions, resolutions outlining the procedure for verifying the age of residents, community rules and regulations, disclosures in marketing and resale materials, leasing provisions and signage indicating the name of the community and notice that it is a community for persons 55 and older. The use of phrases such as adult living or adult community is not consistent with the intent to operate as a 55 plus community.
Proof of Age Procedures
It is essential for the builder to verify the ages of initial purchasers to comply with the intent of the governing documents. To comply with the HOPA restrictions, the community must develop reliable surveys and affidavits. Procedures must be adopted to ensure that at least one occupant is at least 55 years of age or older for 80 percent of the units. Acceptable proof of age includes driver licenses, passports, immigration cards, military identification cards, birth certificates and other government documents that show a date of birth. If an occupant refuses to provide proof of age, an affidavit from a person, not in the household, who has personal knowledge that the resident is at least 55 years of age or older is acceptable. Verification of occupant ages must be completed every two years to ensure that your community is within the acceptable 80/20 required ratio.
Document and Local Restrictions
You must be aware of all restrictions in your governing documents that would require a higher percentage of occupants to be 55 years of age or that prohibit leasing as another way to control the ages of occupants. Local municipalities may have requirements that may be more restrictive than the federal Acts and you would have to satisfy those requirements and not just meet the federal standards.
Failure to comply with the provisions of the Fair Housing Act and Housing for Older Persons Act will result in loss of protected status. Should this happen, the community could no longer legally restrict the sale of homes to persons under 55 years of age. For the seniors seeking not just a home, but a lifestyle, this is a critical aspect to ownership in a community originally intended for residents over 55 years of age. A simple plan will save the community and its residents from many emotional and legal hassles. An ounce of prevention is worth the proverbial pound of cure.
Source: Association Times