Medicare guarantees all Americans age 65 and older (and select other groups) access to health insurance. But it doesn't guarantee your costs will remain the same. That's why it's important to evaluate your plan each fall to understand your options and choose the best plan based on your current needs and circumstances.
An overview of Medicare
Medicare consists of different "parts," including Part A (hospital insurance), Part B (medically necessary outpatient services), Medicare Advantage (also known as Part C) and Part D (prescription drug coverage). Parts C and D are offered through private insurance companies. Then there are Medicare Supplemental plans (also known as Medigap) that can be purchased through private insurance companies to cover costs that the government plan does not.
Lower your Medicare costs
With the many different Medicare parts and plans you can select, it can get confusing, and in some cases, costly. But there are ways to lower your Medicare costs. Here are five tips that may help you.
1. Re-evaluate your options each year. Each fall, Medicare holds its open enrollment period that enables beneficiaries to change plans. Look carefully at your current plan's costs and benefits, as well as any changes that have been made over the past year. Plans issued through private insurers may drop providers or change how they cover prescription drugs. Review your Annual Notice of Change, which you should receive each September, to determine what's changed with your plan. NOTE: If you're unsure of your current coverage, or would like to compare plans available to you, go to Medicare.gov.
2. See if you qualify for a special adjustment. Medicare premiums are based on the last two years of your modified adjusted gross income. You may be able to reduce your premium if your income has fallen due to a life-changing event, such as divorce or the death of a spouse. You can find more information and apply for reduced premiums using this Social Security Administration form.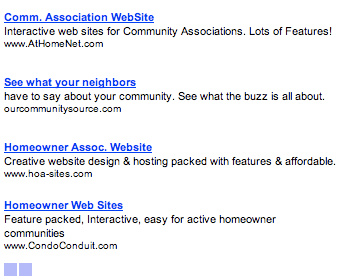 3. Apply for Extra Help. Medicare will help cover prescription drug costs if you have limited income and assets. Those who qualify often do not have to pay premiums or deductibles, and only a limited amount for prescription drugs. You can apply for Extra Helpon the Medicare website.
4. Get help from your state. Many states have programs, referred to as State Pharmaceutical Assistance Programs (SPAP), that help pay for prescription drug costs for those with limited income. The program's services vary from state to state, but provide discounts or set low fees for prescription drugs. Eligibility also varies, but many services are available to those with Medicare Part D. Find out if your state has a SPAP.
5. Seek professional guidance. A professional counselor can help you find the right Medicare plan, manage your plan through the year and locate resources for financial assistance. Find your State Health Insurance Assistance Program (SHIP) to talk with an independent counselor.
This article contains general information. Individual situations are unique.
Related Articles
Source: Neighborhood Link, Wall Street Journal, My Medicare Matters, Medicare.gov