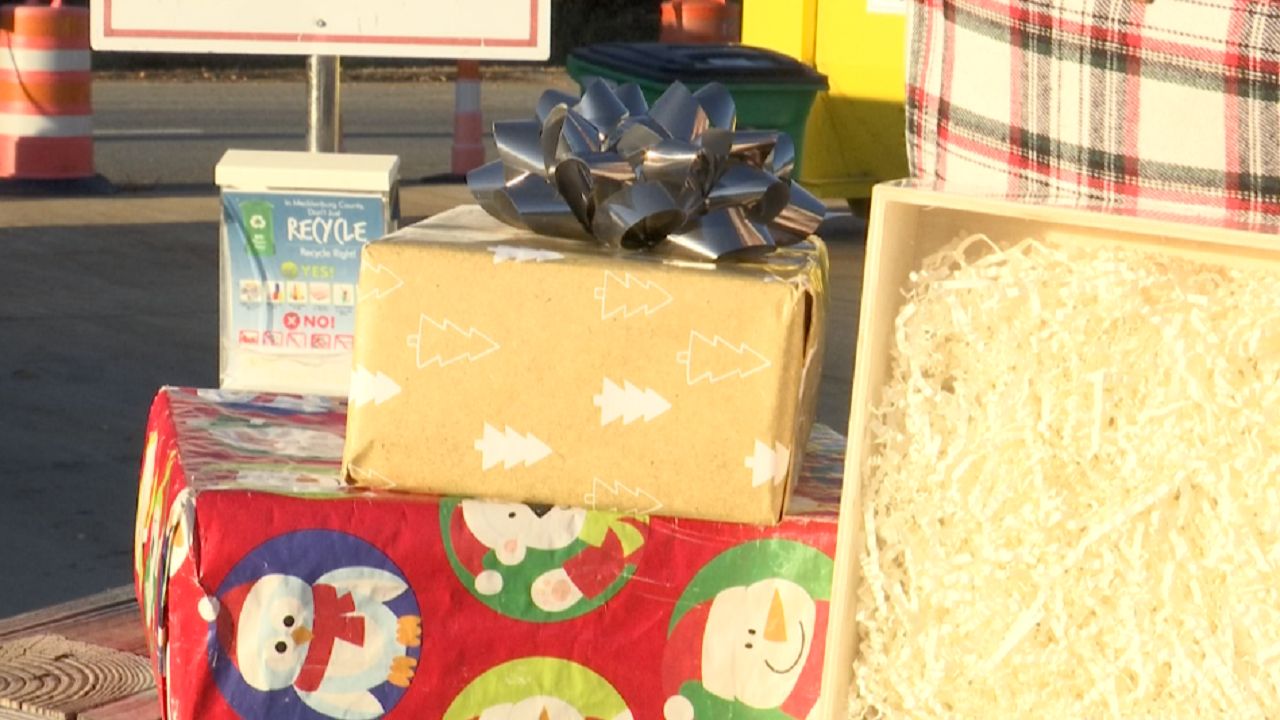 Holiday Items That Can and Cannot be Recycled
CHARLOTTE, N.C. -- During the holidays Americans tend to throw away a lot of items. Sometimes those items can end up in the recycling bin when they shouldn't.

Mecklenburg County Solid Waste reports 20 percent of the items they receive in recycling bins can't be recycled. Senior Maintenance Technician Ismael Chicas spends about three hours a day going through trash that shouldn't be there.

"Mattresses, household items," Chicas said. "I have seen a chair in here before, a lawn chair."

Solid Waste Management Director Jeff Smithberger says cardboard boxes are recyclable, but most packaging items are not.

"What happens is people fill the cardboard boxes with things that came in the shipping box, like this styrofoam," Smithberger said. "This is not recyclable."

Bubble wrap is also on the chopping block.

"These are gifts wrapped in wrapping paper that are not shiny or glittery," Charlotte Solid Waste Public Information Officer Beverlee Sanders said. "So these are recyclable."

Beverlee said gift bows and confetti paper are not.

"Annually, it costs us $1.6 million to deal with items that we cannot recycle that people wishfully place in recycling," Smithberger said.

Smithberger said that is all taxpayer dollars. The money is only part of the problem.

"I don't enjoy it going through people's trash," Chicas said. "It has a bad smell, you get dirty."

"These are hard workers," Smithberger said. "They are mothers and fathers and brothers and sisters and we don't want any of them to be hurt by the dangerous things that are put in the recycling bin."

To find out more information about items that are and aren't recyclable, visit the city of Charlotte's website and search through their Waste Wizard.